Who are we?
Our company was established in 1997 as a limited liability company, having full Romanian capital, filed by the sole associate Mr. OPRAN GHEORGHE. The basic activity of the society is the wholesale of fruits and vegetables. An important segment of the activity is the marketing of sowing potatoes, sowing (shrubs) and lucerne seeds.

1
Suppliers
Our suppliers are both from European Union countries such as the Netherlands, Germany, Austria, Poland, Italy, Greece; as well as outside the community space, from neighboring countries like Serbia, Macedonia, etc. With most vendors, we have been able to keep commercial relations since the beginning of our business.

2
Customers
Our customers are from all over Romania, mainly wholesale distributors of goods, but also natural persons - agricultural producers who buy the goods for their own production. Due to the seriousness, the prompt delivery and the quality of our traded goods, we have managed to keep our customers up-to-date.
Commercial information
The company's warehouse and registered office are in Timisoara, Street Wilhelm Tell 29
The Company's unique registration code is RO 9744373 – check here for more information
Registration number at the Trade Registry J 35/787/1997
The social capital is 54,340 lei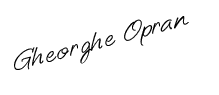 Subscribe to our newsletter
We like to keep our customers up to date with our latest offers and deals. We promise we do not spam ! 🙂